Transformational Breathwork every Friday till 28/2
Transformational Breathwork every Friday till 28/2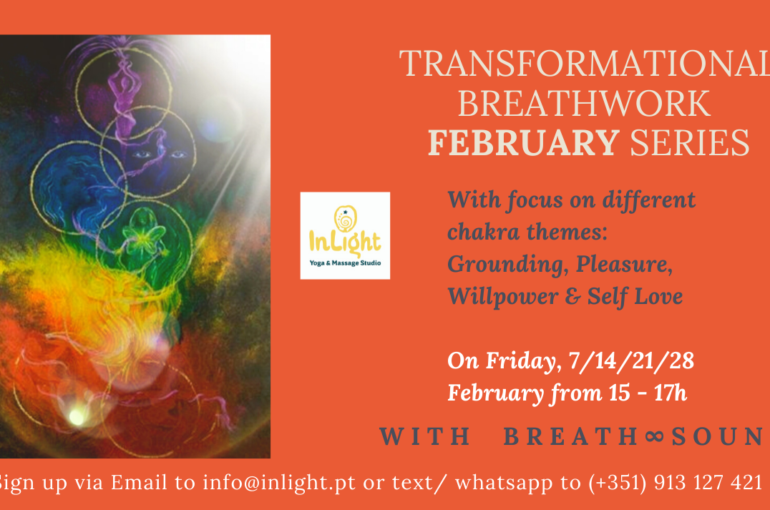 After the January Breathworkshop series with 4 Friday afternoon sessions (there are still a few places free for 24th & 31st January!), our amazing colleagues Daniela & Han alias Breath & Sound are carrying on with another Breathworkshop series in February. Each Friday from 3 to 6pm they offer transformational sessions which you can attend either individually or as the whole sequence with different focus each time. Use the tranquil winter time for this special dive that takes you deeply inwards.
Here is the link to the first workshop on 7th February.  
Don't forget to reserve your place asap.
Keep breathing & sounding, people!!